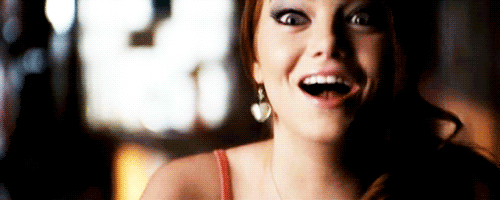 If you ever see me sitting in front of the computer chortling, snorting, and otherwise laughing like a loon who is one or two colors shy of the full set, I'm probably indulging in a guilty pleasure: dog shaming. If you haven't yet experienced the gloriousness that is dog shaming, you've got to check it out. Like NOW. Reading this blog can wait till later. I promise you…it's worth it.
Hysterical, right?
So lately, I haven't been reaching my daily writing word count because I've had more pressing matters to attend to like cleaning the lint out of my dryer, searching for that t-shirt I just know is lurking somewhere at the bottom of my closet, and organizing the spice rack. You know how it goes.
So I decided to writer shame myself for my latest evasion tactic.
Why is it that writers who love to write often find it difficult to actually, well, write? There is the old motto among writers: BIC HOK (butt in chair, hands on keyboard). Why do we even have to have such a motto?
Writing is hard, everyone says. Yes, it is. But aren't most things worth doing?
The mister is a fitness enthusiast and has been doing cross fit for a few years now. At the ungodly hour of 6 a.m., he is at the gym doing things unfathomable to me, like overhead squats and snatches. I have to be honest here—I have no clue what a snatch is and I have no desire to find out, especially before the sun is even up. Now that stuff is hard. Yet, he enjoys it, so he does it. I've never seen him clipping his toenails as an excuse not to do something he enjoys.
So why do writers sometimes shampoo carpets instead of write?
Writing is hard in a different way. Aside from possible eye strain, neck cramps, and carpal tunnel, writing is not physically hard. However, it can be mentally, psychologically, and spiritually draining.
Most writers have probably seen this Hemingway quote.
Writing exposes vulnerabilities. When we put words on the blank page, we are putting pieces of ourselves out there. While it may take a while for others to actually read our work, writers usually write with the intention of eventually sharing it. The funny thing about writing is it's subjective. Sure, there are grammar rules that are pretty objective, but content-wise, writing is subjective. When the mister does a clean & jerk at his cross fit class, he knows if he did a good job. It's objective. Writing just isn't like that. It's all a matter of whether or not people simply like it.
And that scares the crap out of me.
I leave behind pieces of myself in my writing. So when someone doesn't like my writing, it hurts. It feels personal. It feels like they don't like me.
Writing is also a business though, and I'd love to make it my career. So with that in mind, I've honed my craft by taking classes, reading fiction, attending conferences, reading craft books, entering contests, reading more fiction, exchanging writing with critique partners, and reading—yet again—more fiction.
Amidst all the excuses, fears, and self-doubt, there's only one thing to do.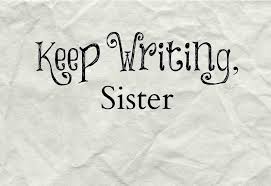 Because that's what writers do. We write.